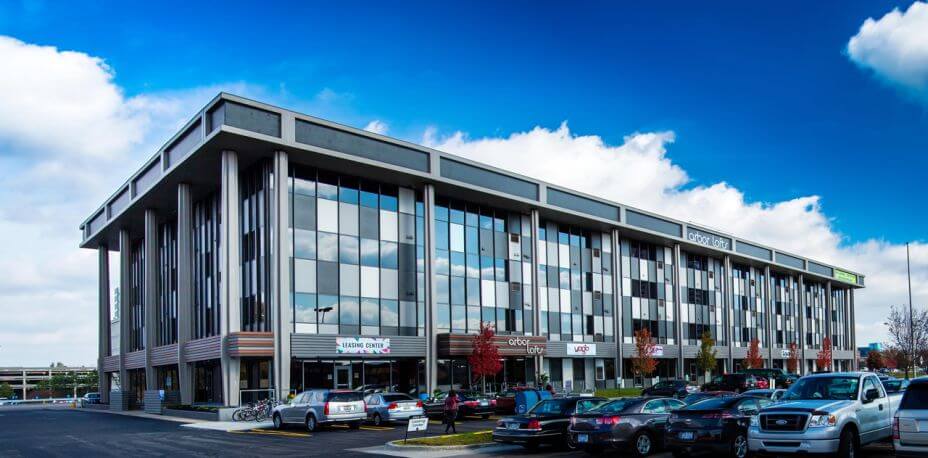 PROJECT: ARBOR LOFTS
LOCATION: SOUTHFIELD, MI
COMPLETED: AUGUST 24, 2012
SIZE: 20,000 sf
BUDGET: $1,600,000
This building was originally constructed in 1968 in the Mid-Century Modern style made popular by local architect Minoru Yamasaki. Arbor Lofts successfully adapts the building into a residential use. Structural grids, vertical circulation and access points were able to be virtually re-used with no change and no compromise to a unique living experience.
The lofts feature high ceilings, huge windows and ample open space for a contemporary lifestyle. Raw but refined, slick but natural are all ways to describe the interiors. 60 new apartments of varying size were introduced on this site which has two more retail/commercial phases planned that will complement the new 24/7 population.