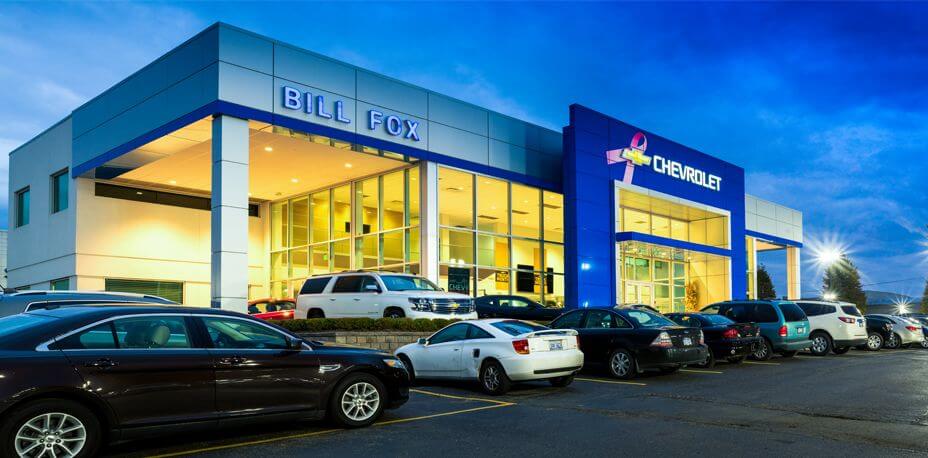 PROJECT: BILL FOX CHEVROLET
LOCATION: ROCHESTER HILLS, MI
COMPLETED: NOVEMBER 3, 2012
Size: 20,000 sf
Budget: $1,600,000
Chevy is America's brand. Chevy's models range from bold to rugged to high tech. This design allows for a full range of vehicle types and personalities to coexist on the sales floor without "getting in the way". Chevrolet is poised for a new generation of buyer and decades of progressive and new automobile models.
Chevy has two corporate identifying colors, blue and orange. The dealership reinforces the image, the logos, the graphics and the publications creating an undeniably uniform impression to prospects and customers. Other natural materials and subtle patterns are used throughout the interior to demonstrate refinement and creativity, such as a gloss/matte tile pattern and frameless interior glass walls.