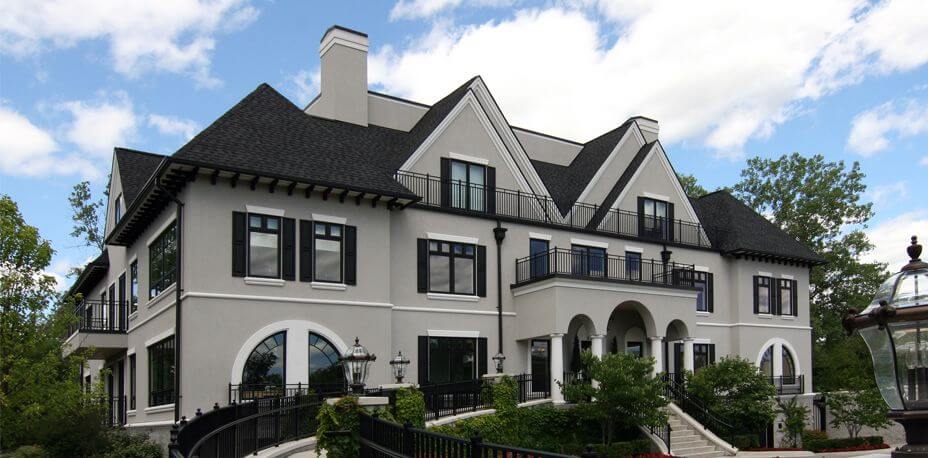 PROJECT: CREEKSIDE OFFICE BUILDING
LOCATION: ROCHESTER HILLS, MI
COMPLETED: JUNE 4, 2005
SIZE: 24,000 sf
BUDGET: $3,000,000
Complete with underground parking and Paint Creek views, this office building helped raise the bar of expectation for professional space in a small Midwestern, conservative town in southeastern Michigan. Balconies are provided for each suite, and the penthouse actually is paired with a sizable roof garden. Large windows capture the beauty of nature while adjoining tree lines actually hide the "walking distance" proximity that Creekside has to the downtown district.
Designed in a contemporary/European/eclectic style, the roof lines and scale properties allowed the municipality to accept a building that is much taller and larger than it appears to the passer by.