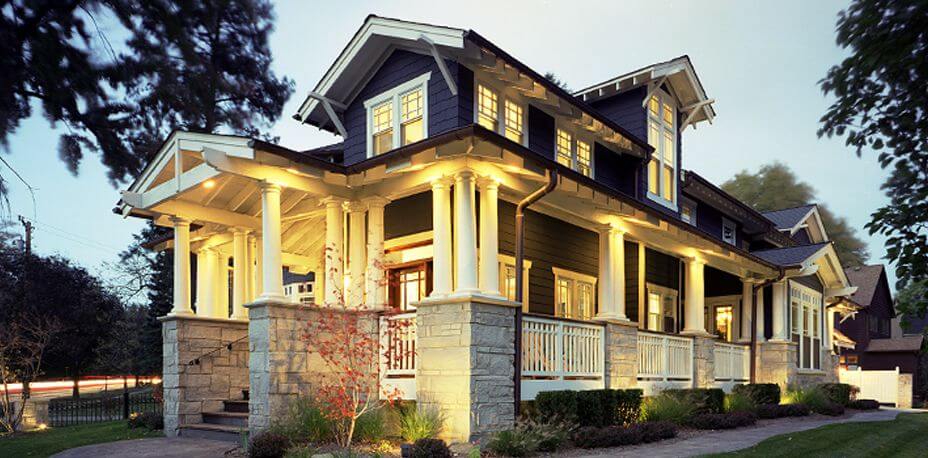 PROJECT: PRIVATE RESIDENCE
LOCATION: BIRMINGHAM, MI
COMPLETED:JULY 24, 2006
SIZE: 6,000 sf
BUDGET: $1,500,000

This signature home in Southeast Michigan reflects a very popular style found in local "small lot" neighborhoods; the "Arts & Crafts" style.  The high style, classical white details are accentuated by the high contrast color palette and serve to refine the common "Arts & Crafts" language and help this home blend into it's very prestigious part of town.  The original home on the lot, of which a very small portion remains within the bones of the completed project, was the inspiration for the eclectic blend of classical and "Arts & Crafts" styles.
The only elements of the existing home that were salvaged were the foundation and dining room. The original stylistic detailing was documented. The most important of these features was the blending of doric classical trim with exposed rafter tails and shingle siding.
The color palette was inspired when the home owners saw the movie "It's Complicated". As designers, we always welcome client input and strive to build relationships based on a level of casual, comfortable honesty. This is always the best way to get a level of understanding of the client that serves to elevate projects and meet expectations.